This is going to be OUR year! That is what J. and I keep telling each other. We really truly believe that!
Here is a random picture from my first day of the New Year.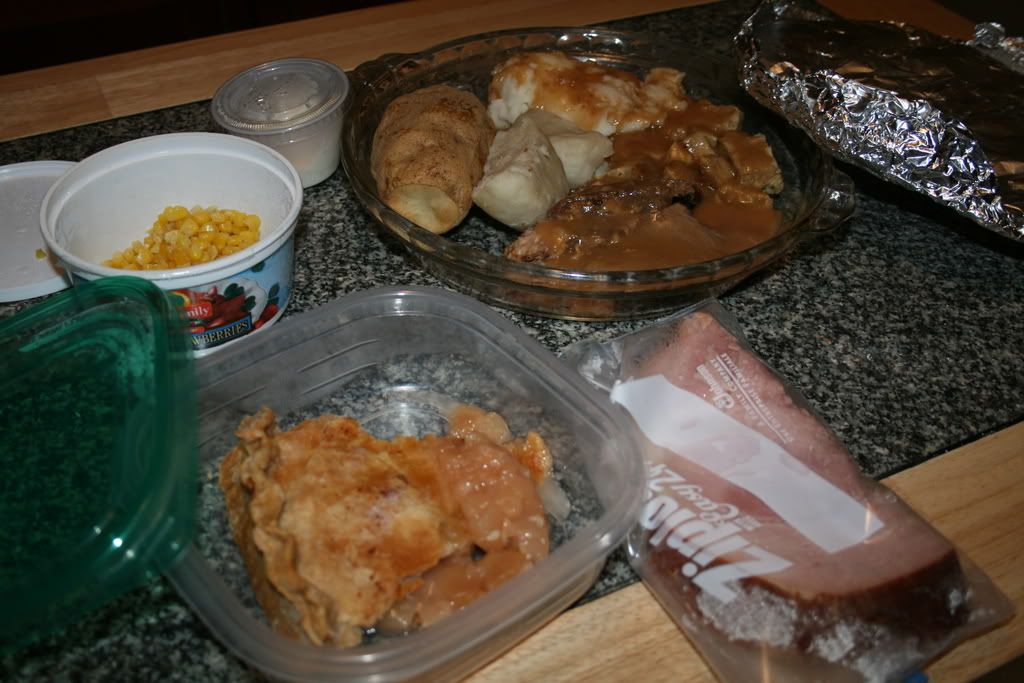 Today I was going to sit on the couch all day long and rest up for my BFF's wedding this weekend. My Mom called and asked if I wanted to drive with her and my brother to my Grandma's for dinner. As much as I didn't want to get off the couch, I thought that this would be a great way for start the New Year! My Grandma is one of my most favorite people. This picture is of what I came home with from her house. If anything in life is for certain is it that you will never leave my Grandma's hungry and you will always go home with another 2-3 dinners.
In order to make everyone happy she made two kinds of meat (beef and ham), three different kinds of potatoes (dumplings, mashed, and baked, and of course either ice cream or whip cream for your apple pie.
Even though I have to fit into a bridesmaid dress in 2 days - it was a great way to start the New Year!